Yes, They Think We Are Great!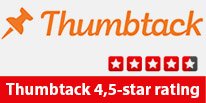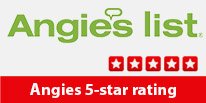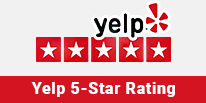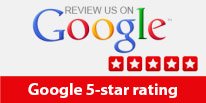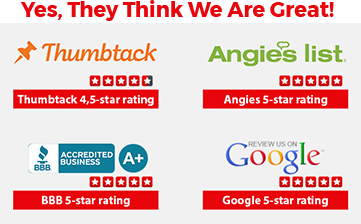 Bosch Appliance Repair Columbus
Is your Bosch appliance acting up? Don't worry, we've got you covered! At Home Appliance Repair Inc., we specialize in providing top-notch repair services for Bosch appliances in Columbus and the surrounding areas.
Quality Repairs by Expert Technicians
When it comes to Bosch appliance repairs, you need a skilled and experienced technician to get the job done right. Our team of professionals is well-versed in Bosch appliance repair, ensuring that your appliances are in capable hands.
Here's why you should choose us:
Expertise: Our technicians have extensive knowledge of Bosch appliances and are trained to handle a wide range of issues.
Prompt Service: We understand the inconvenience of a malfunctioning appliance, and that's why we strive to provide fast and efficient repair services to get your Bosch appliances back up and running in no time.
Quality Repairs: We use genuine Bosch parts and follow manufacturer-approved repair techniques to ensure the highest level of performance and longevity for your appliances.
Convenient Locations: Our repair services are available in Columbus and the surrounding areas, making it easy for you to access our authorized repair service.
Common Problems with Bosch Appliances
Bosch appliances can encounter a variety of issues that can disrupt their functionality. Here are some common problems you may encounter:
1. Bosch Dishwasher Not Cleaning Properly
If your Bosch dishwasher is not cleaning your dishes effectively, it can be frustrating. The issue may be caused by:
Clogged spray arms or filters
Malfunctioning water inlet valve
Worn-out or defective wash motor
Our expert technicians will diagnose the problem and provide the necessary repairs to restore your dishwasher's cleaning performance.
2. Bosch Washer Not Spinning
If your Bosch washer is not spinning or draining properly, it can affect your laundry routine. This problem may be due to:
Malfunctioning door latch or switch
Worn-out drive belt or motor coupling
Issues with the drain pump or control board
We'll thoroughly inspect your washer, address the underlying causes, and ensure that it spins and drains efficiently.
3. Bosch Refrigerator Not Cooling
If your Bosch refrigerator is not cooling as it should, it can lead to food spoilage. The problem may be caused by:
Defective compressor or condenser fan
Clogged or malfunctioning defrost system
Faulty temperature control or thermistor
Our skilled technicians will diagnose the root cause of the problem and provide the necessary repairs to restore your refrigerator's cooling functionality.
When you encounter any of these problems or other issues with your Bosch appliances, don't hesitate to contact us for reliable and efficient repair services.
Get in Touch with Us
If you're in need of Bosch appliance repair in Columbus, don't wait! Contact Home Appliance Repair Inc. today. Give us a call or visit our website to schedule a service appointment. Our friendly team of technicians is ready to assist you and get your Bosch appliances back in optimal condition.