Yes, They Think We Are Great!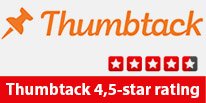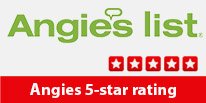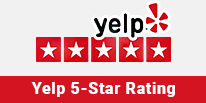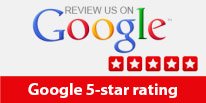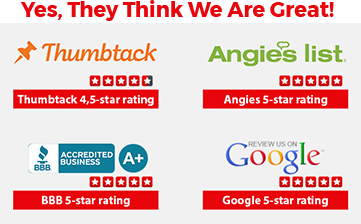 Dacor Appliance Repair Columbus
Are your Dacor appliances acting up? Don't worry, Home Appliance Repair Inc. is here to help! We are your go-to experts for Dacor appliance repair in Columbus and the surrounding areas. With our reliable and efficient service, we'll have your Dacor appliances up and running in no time.
Why Choose Our Dacor Appliance Repair Service?
Experienced Technicians: Our team of skilled technicians has extensive experience in repairing Dacor appliances. They are trained to diagnose and fix a wide range of issues efficiently and effectively.
Authorized Repair Service: As an authorized repair service for Dacor appliances, we have access to genuine parts and the latest repair techniques recommended by the manufacturer. Rest assured, your appliances are in safe hands.
Prompt Response: We understand that appliance breakdowns can be a major inconvenience. That's why we offer prompt service to get your appliances back in working order as quickly as possible.
Comprehensive Repairs: Our Dacor appliance repair service covers a wide range of appliances, including stoves, dishwashers, washers, refrigerators, dryers, and ranges. No matter the issue, we have the expertise to fix it.
Convenient Service: We provide on-site repairs, saving you the hassle of transporting your appliances to a repair shop. Our technicians will come to your location, equipped with the necessary tools and parts.
Common Problems with Dacor Appliances
Dacor appliances are known for their exceptional quality and performance. However, even the most reliable appliances can encounter issues over time. Here are some common problems you may face with your Dacor appliances:
Dacor Stove Repair
If your Dacor stove is not heating properly or the burners are malfunctioning, it can disrupt your cooking routine. Our skilled technicians can diagnose the problem, whether it's a faulty heating element, control panel issue, or gas supply problem, and provide the necessary repairs.
Dacor Dishwasher Repair
A malfunctioning Dacor dishwasher can leave you with dirty dishes and frustration. Common issues include poor cleaning, leaks, unusual noises, and display errors. Our experts will identify the root cause, such as a clogged spray arm, faulty pump, or control board malfunction, and restore your dishwasher's performance.
Dacor Washer Repair
Is your Dacor washer giving you trouble? Leaking water, excessive vibrations, and failure to spin or drain are typical issues faced by washer owners. Our technicians are skilled in diagnosing and repairing problems with Dacor washers, ensuring your laundry routine runs smoothly again.
Dacor Refrigerator Repair
A malfunctioning Dacor refrigerator can lead to food spoilage and inconvenience. Common problems include temperature fluctuations, water dispenser issues, and unusual noises. Our skilled technicians can quickly identify the faulty component, whether it's a faulty compressor, thermostat, or defrost system, and provide effective repairs.
Dacor Dryer Repair
If your Dacor dryer is not drying your clothes efficiently or producing strange noises, it's time to seek professional help. Our technicians have the expertise to diagnose and repair issues such as heating element failures, faulty thermostats, or drum problems, ensuring your dryer operates at peak performance.
Dacor Range Repair
A malfunctioning Dacor range can disrupt your cooking and meal preparation. Whether it's an unresponsive control panel, burner ignition problems, or oven temperature inconsistencies, our technicians will quickly identify the issue and provide the necessary repairs to get your range working flawlessly again.
At Home Appliance Repair Inc., we take pride in delivering the best Dacor appliance repair service in Columbus. Contact us today to schedule a service call and have your Dacor appliances repaired by the experts. Trust us to provide efficient, reliable, and affordable solutions for all your Dacor appliance repair needs.