Yes, They Think We Are Great!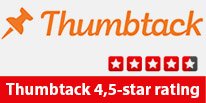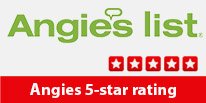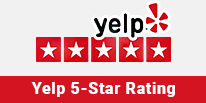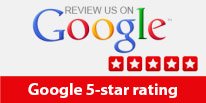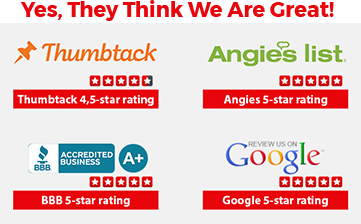 Maytag Appliance Repair Columbus
Welcome to Home Appliance Repair Inc., your trusted source for all your Maytag appliance repair needs in Columbus and the surrounding areas. If you're experiencing any issues with your Maytag appliances, look no further! Our team of expert technicians is here to provide you with top-notch service and get your appliances back up and running in no time.
Why Choose Us for Maytag Appliance Repair?
When it comes to Maytag appliance repair, you need a reliable and efficient service that you can count on. Here's why we stand out from the rest:
Experienced and Authorized Technicians: Our technicians are highly trained and authorized to repair Maytag appliances. They have the expertise and knowledge to diagnose and fix any issue efficiently.
Prompt and Reliable Service: We understand the inconvenience of a malfunctioning appliance. That's why we prioritize prompt service, ensuring that we arrive at your doorstep on time and resolve the problem swiftly.
Comprehensive Maytag Appliance Repair: Whether it's your Maytag stove, dishwasher, washer, refrigerator, dryer, or range that needs repair, we've got you covered. Our technicians are skilled in handling all types of Maytag appliances.
Quality Parts and Tools: We use only genuine Maytag replacement parts to ensure the longevity and optimal performance of your appliances. Our technicians are equipped with advanced tools to efficiently diagnose and repair the issue.
Customer Satisfaction: Our goal is to provide exceptional service that leaves our customers satisfied. We take pride in our work and strive to exceed your expectations with every repair.
The Most Common Problems with Maytag Appliances
Maytag appliances are known for their durability, but even the best appliances can encounter issues over time. Here are some common problems you may face:
1. Maytag Stove:
Is your Maytag stove failing to heat up properly or experiencing uneven cooking? Our skilled technicians can diagnose and repair the issue, whether it's a faulty heating element, ignition problem, or control panel malfunction.
2. Maytag Dishwasher:
If your Maytag dishwasher is leaving dishes dirty or not draining properly, it's time to call our experts. We'll inspect and repair the dishwasher, addressing issues such as clogged filters, faulty pumps, or malfunctioning spray arms.
3. Maytag Washer and Dryer:
From leaks and excessive vibrations to failure to start or complete cycles, Maytag washer and dryer problems can disrupt your laundry routine. Our technicians specialize in diagnosing and fixing issues with washers and dryers, ensuring optimal performance.
Our Maytag Appliance Repair Services
At Home Appliance Repair Inc., we offer a wide range of Maytag appliance repair services to meet your needs. Here are some examples:
1. Maytag Refrigerator Repair:
If your Maytag refrigerator is not cooling properly, leaking water, or making strange noises, our technicians can identify the underlying problem and provide an effective solution. We'll repair faulty compressors, malfunctioning thermostats, or damaged door seals.
2. Maytag Dishwasher Repair:
From addressing poor cleaning performance to resolving drainage issues, our experts can tackle any problem with your Maytag dishwasher. We'll repair or replace faulty components such as pumps, motors, spray arms, or control boards.
3. Maytag Washer and Dryer Repair:
If your Maytag washer is not spinning, leaking, or displaying error codes, or if your dryer is not heating or tumbling correctly, our technicians have the expertise to diagnose and fix the problem. We'll replace worn-out belts, faulty sensors, or damaged heating elements.
These are just a few examples of the comprehensive Maytag appliance repair services we offer. Whatever the issue, our skilled technicians are dedicated to providing you with the best repair solutions.
Don't let a malfunctioning Maytag appliance disrupt your daily routine. Contact Home Appliance Repair Inc. today for reliable, efficient, and affordable Maytag appliance repair in Columbus. Our team is ready to assist you and get your appliances back in top shape!