Yes, They Think We Are Great!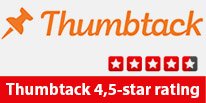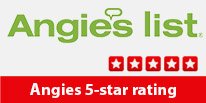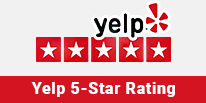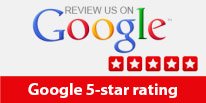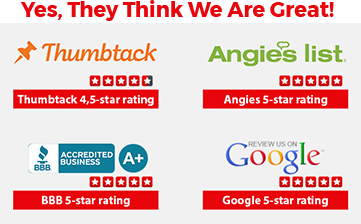 Kenmore Appliance Repair Columbus
Are you facing issues with your Kenmore appliances in Columbus? Look no further! At Home Appliance Repair Inc., we specialize in providing top-notch Kenmore appliance repair services, ensuring that your appliances are up and running smoothly again. With our team of skilled technicians and years of experience, we are your go-to experts for all your Kenmore appliance repair needs.
Why Choose Us for Kenmore Appliance Repair?
Expert Technicians: Our team comprises highly trained and certified technicians who have extensive knowledge and experience in repairing Kenmore appliances. They stay up-to-date with the latest repair techniques and are skilled at troubleshooting a wide range of appliance issues.
Authorized Repair Service: As an authorized repair service for Kenmore appliances, we have access to genuine Kenmore parts and follow manufacturer guidelines for repairs. This ensures that your appliances are repaired using high-quality components, maintaining their performance and longevity.
Prompt Service: We understand the inconvenience caused by a malfunctioning appliance. That's why we strive to provide fast and efficient service. When you contact us, our team will schedule a convenient appointment and arrive at your doorstep equipped with the necessary tools and parts to get your Kenmore appliance back in working order.
Wide Range of Repairs: Our Kenmore appliance repair service covers a comprehensive range of appliances, including Kenmore stoves, dishwashers, washers, refrigerators, dryers, and ranges. No matter the issue you're facing, our technicians have the expertise to diagnose and fix it.
Customer Satisfaction: We prioritize customer satisfaction and aim to exceed your expectations with our services. Our friendly technicians will explain the problem and the repair process in simple terms, ensuring that you are fully informed throughout the repair journey.
Common Problems with Kenmore Appliances
Kenmore appliances are known for their durability and performance. However, like any other appliance, they can encounter issues over time. Here are some of the common problems you might experience:
1. Kenmore Stove
Problem: The burners on your Kenmore stove aren't heating up properly.
Solution: This could be due to a faulty heating element or a malfunctioning control switch. Our technicians will inspect the stove, diagnose the exact cause, and replace any defective components to restore proper functionality.
2. Kenmore Dishwasher
Problem: Your Kenmore dishwasher is not cleaning dishes effectively.
Solution: This issue could arise from clogged spray arms, a malfunctioning pump, or a worn-out water inlet valve. Our experts will thoroughly examine your dishwasher, clean or replace the necessary parts, and ensure that your dishes come out sparkling clean once again.
3. Kenmore Washer
Problem: Your Kenmore washer is leaking water.
Solution: Leaks can occur due to damaged hoses, faulty water inlet valves, or a worn-out door seal. Our skilled technicians will identify the source of the leak, replace any faulty components, and conduct thorough tests to ensure that your washer is leak-free.
4. Kenmore Refrigerator
Problem: Your Kenmore refrigerator is not cooling properly.
Solution: Cooling issues can be caused by a malfunctioning compressor, a faulty thermostat, or a blocked airflow. Our repair professionals will diagnose the problem, repair or replace the necessary parts, and restore the optimal cooling performance of your refrigerator.
5. Kenmore Dryer
Problem: Your Kenmore dryer is not heating up.
Solution: This issue can stem from a defective heating element, a faulty thermal fuse, or a malfunctioning thermostat. Our technicians will assess the dryer, identify the faulty component, and carry out the necessary repairs to restore efficient drying capabilities.
6. Kenmore Range
Problem: The oven in your Kenmore range is not heating evenly.
Solution: Uneven heating can be caused by a faulty heating element, a defective temperature sensor, or a malfunctioning control board. Our experts will diagnose the exact problem and perform the required repairs to ensure even and accurate heating throughout your cooking process.
Remember, attempting DIY repairs can be risky and may further damage your appliances. It's always best to rely on professionals for Kenmore appliance repairs to avoid unnecessary complications.
If you're in need of reliable Kenmore appliance repair in Columbus, contact us today to schedule an appointment with our skilled technicians. We'll have your Kenmore appliances running smoothly again in no time!