Yes, They Think We Are Great!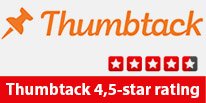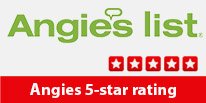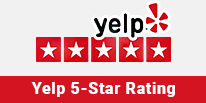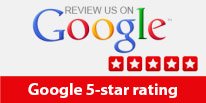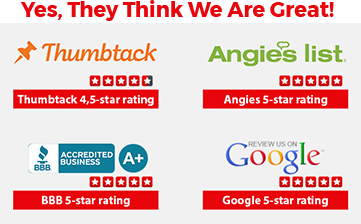 Frigidaire Appliance Repair Columbus
When your Frigidaire appliances are in need of repair, trust the expertise of Home Appliance Repair Inc. Our team of experienced technicians provides top-quality Frigidaire appliance repair services in Columbus. Whether you have a Frigidaire stove, dishwasher, washer, refrigerator, dryer, or range that requires attention, we've got you covered. Contact us today to schedule an appointment for Frigidaire appliance repair in Columbus.
Expert Frigidaire Appliance Repair Services
At Home Appliance Repair Inc., we specialize in repairing a wide range of Frigidaire appliances. Our skilled technicians have the knowledge and expertise to diagnose and resolve issues efficiently. Our Frigidaire appliance repair services include:
Stove repair: We can fix common problems such as faulty burners, malfunctioning control panels, or uneven heating.
Dishwasher repair: Our technicians are experienced in repairing issues like poor cleaning performance, leaks, or dishwasher not starting.
Washer repair: If your Frigidaire washer is experiencing problems such as not spinning, not draining, or excessive vibration, we can help.
Refrigerator repair: From temperature issues and leaks to compressor problems, we can tackle various refrigerator malfunctions.
Dryer repair: Whether your Frigidaire dryer is not heating, not tumbling, or experiencing other issues, we can provide reliable repairs.
Range repair: If your Frigidaire range is having issues with burners, oven temperature, or control settings, we can restore its functionality.
Common Frigidaire Appliance Problems
Frigidaire appliances, like any other, can encounter common issues. Here are some examples:
1. Stove Burner Not Heating
If a burner on your Frigidaire stove is not heating, it can be due to several reasons:
Malfunctioning burner element
Defective control switch
Issues with the wiring or power supply
Our technicians will diagnose the root cause of the problem and perform the necessary repairs. Whether it's replacing the burner element, fixing the control switch, or addressing wiring issues, we'll get your stove back in working order.
2. Dishwasher Not Draining
If your Frigidaire dishwasher is not draining properly, it can lead to standing water and poor cleaning results. Possible causes include:
Clogged drain hose or filter
Faulty drain pump
Issues with the dishwasher's control board
Our experts will inspect your dishwasher, clear any obstructions in the drain hose or filter, repair or replace the drain pump if needed, and address any control board issues to ensure proper drainage and optimal dishwasher performance.
3. Washer Not Spinning
If your Frigidaire washer is not spinning, it can indicate underlying problems:
Worn-out drive belt
Malfunctioning motor or lid switch
Imbalanced load or overloaded washer
Our skilled technicians will examine your washer, replace the drive belt if necessary, repair or replace the motor or lid switch, and provide guidance on proper loading to restore proper spinning functionality.
4. Refrigerator Not Cooling
If your Frigidaire refrigerator is not cooling as it should, it can result in food spoilage and waste. Possible causes include:
Faulty temperature control thermostat
Issues with the condenser coils or evaporator fan
Problems with the compressor or refrigerant leak
Our technicians will assess the cooling system of your refrigerator, repair or replace the temperature control thermostat, address any condenser coil or evaporator fan issues, and resolve compressor or refrigerant-related problems to restore proper cooling performance.
5. Dryer Not Heating
If your Frigidaire dryer is not heating, it can be frustrating and delay your laundry tasks. Possible causes include:
Defective heating element
Faulty thermal fuse or thermostat
Issues with the electrical connections or control board
Our experts will diagnose the heating issue, replace the heating element if needed, repair or replace the thermal fuse or thermostat, and address any electrical or control board problems to ensure your dryer provides efficient and consistent heat.
Why Choose Home Appliance Repair Inc. for Frigidaire Appliance Repair?
When it comes to Frigidaire appliance repair in Columbus, we are the trusted professionals. Here's why you should choose us:
Skilled Technicians: Our team consists of experienced and trained technicians who are familiar with Frigidaire appliances and their repair processes.
Quality Repairs: We use genuine Frigidaire parts to ensure the quality and longevity of our repairs. Our goal is to deliver lasting solutions.
Convenient Service: We offer flexible scheduling options to accommodate your needs and minimize any inconvenience caused by a malfunctioning appliance.
Reliable Support: Our customer service team is available to answer your queries, provide assistance, and schedule appointments.
Affordable Rates: We strive to provide competitive and fair pricing for our Frigidaire appliance repair services.
Satisfaction Guaranteed: We stand behind our work and aim to achieve your complete satisfaction with our reliable repairs.
Don't let a malfunctioning Frigidaire appliance disrupt your daily routine. Contact Home Appliance Repair Inc. today to schedule an appointment for Frigidaire appliance repair in Columbus. Our friendly and skilled technicians are ready to restore the functionality of your Frigidaire appliances.