Yes, They Think We Are Great!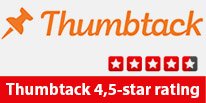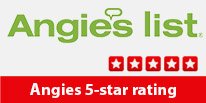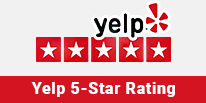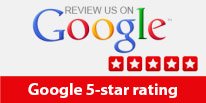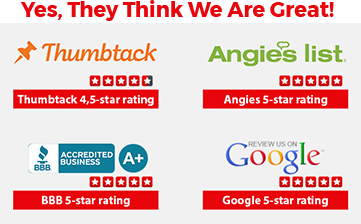 Whirlpool Appliance Repair Columbus
Are your Whirlpool appliances acting up? Don't worry! Home Appliance Repair Inc. is your reliable partner for Whirlpool appliance repair services in Columbus and the surrounding areas. With our team of skilled technicians and authorized repair service, we guarantee efficient and dependable solutions to restore your Whirlpool appliances to their optimal performance.
Why Choose Home Appliance Repair Inc.?
Experienced Technicians: Our certified repairmen specialize in handling all types of Whirlpool appliances, including stoves, dishwashers, washers, refrigerators, dryers, and ranges. They possess extensive knowledge and expertise to diagnose and fix various appliance issues.
Prompt Service: We understand the importance of having functional appliances in your daily life. That's why we strive to provide quick response times and schedule repairs at your convenience. Your satisfaction is our utmost priority.
Quality Repairs: Using advanced tools and genuine Whirlpool parts, our team ensures long-lasting repairs. We focus on addressing the root cause of the problem, rather than just treating the symptoms, so you can enjoy reliable performance from your appliances.
Comprehensive Solutions: Whether your Whirlpool stove isn't heating evenly, your dishwasher isn't cleaning dishes effectively, or your refrigerator isn't cooling adequately, our technicians are well-equipped to handle any issue. No problem is too complex for our skilled repair professionals.
Affordable Pricing: We believe in providing high-quality services at fair prices. Our transparent pricing policy ensures that you receive a reasonable quote upfront, without any hidden costs or surprises.
Convenient Contact: Getting in touch with us is easy. Simply give us a call or fill out our online contact form, and our friendly customer service team will assist you in scheduling an appointment with our skilled repair technicians.
Common Whirlpool Appliance Problems
Whirlpool appliances, like any other brand, can encounter a range of issues. Here are some of the most common problems that our technicians frequently address:
Whirlpool Stove
A dysfunctional Whirlpool stove can disrupt your cooking routine. Common problems include:
Inconsistent heating levels
Gas burner ignition issues
Malfunctioning oven controls
Our experienced Whirlpool stove repairman will diagnose the specific issue and provide the necessary repairs to restore your stove's functionality.
Whirlpool Dishwasher
If your Whirlpool dishwasher is leaving your dishes dirty or not functioning properly, it's time to call in the experts. Common dishwasher problems include:
Failure to start or complete cycles
Leaking or pooling water
Noisy operation
Our technicians have the expertise to identify the underlying problem and deliver efficient Whirlpool dishwasher repair services, ensuring spotless dishes after every cycle.
Whirlpool Washer, Dryer, and Refrigerator
Whirlpool washers, dryers, and refrigerators are essential appliances that play crucial roles in your daily tasks. Some common issues you may encounter include:
Washer: Leaking, not spinning, or not draining properly
Dryer: Not heating, excessive noise, or clothes taking too long to dry
Refrigerator: Insufficient cooling, excessive frost buildup, or unusual noises
Our skilled technicians specialize in Whirlpool washer repair, dryer repair, and refrigerator repair. They will diagnose the underlying cause and provide effective solutions to restore the functionality of your appliances.
Contact Us for the Best Whirlpool Appliance Repair Service
When you need reliable and professional Whirlpool appliance repair in Columbus, trust Home Appliance Repair Inc. Our experienced technicians, comprehensive services, and commitment to customer satisfaction make us the go-to choice for appliance repairs.
Don't let malfunctioning appliances disrupt your daily routine. Contact us today to schedule an appointment with our authorized Whirlpool repair service. Rest assured, we will efficiently restore the performance of your Whirlpool appliances, ensuring they continue to serve you for years to come.