Yes, They Think We Are Great!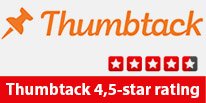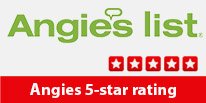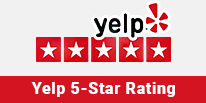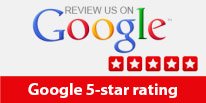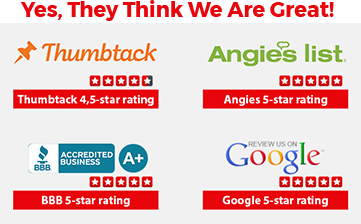 Thermador Appliance Repair Columbus
Welcome to Home Appliance Repair Inc., your trusted authorized Thermador appliance repair service in Columbus! When your Thermador appliances encounter issues, our skilled technicians are here to provide fast and reliable solutions. With years of experience and a commitment to customer satisfaction, we are your go-to experts for all your Thermador appliance repair needs.
Why Choose Our Thermador Appliance Repair Service?
Experienced Professionals: Our team consists of highly trained technicians who specialize in Thermador appliance repairs. They possess in-depth knowledge of Thermador appliances, ensuring accurate diagnostics and efficient repairs.
Prompt Service: We understand the inconvenience caused by a malfunctioning appliance. That's why we prioritize quick response times to get your Thermador appliances back up and running as soon as possible.
Quality Repairs: We use genuine Thermador parts for all our repairs, ensuring optimal performance and longevity of your appliances. Our meticulous approach guarantees that every repair is done to the highest standards.
Wide Range of Services: Our skilled technicians are equipped to handle various Thermador appliances, including stoves, dishwashers, washers, refrigerators, dryers, and ranges. No matter the issue, we have the expertise to fix it.
Convenience: We offer convenient appointment scheduling to fit your busy lifestyle. Simply give us a call or contact us through our website, and we'll promptly arrange a visit from our Thermador repairman.
Common Thermador Appliance Problems
1. Thermador Stove Issues
Are you experiencing problems with your Thermador stove? Common issues include:
Inconsistent heating
Gas burner ignition problems
Defective oven controls
Our skilled technicians can accurately diagnose the problem and provide effective solutions to restore your Thermador stove's functionality.
2. Thermador Dishwasher Malfunctions
If your Thermador dishwasher is giving you trouble, you might encounter the following problems:
Inadequate cleaning
Leaking or pooling water
Error codes and control panel issues
Our experts will thoroughly inspect your dishwasher and deliver the necessary repairs to get it running smoothly again.
3. Thermador Washer and Dryer Troubles
Is your Thermador washer or dryer acting up? Look out for these common issues:
Excessive noise and vibration
Failure to start or complete cycles
Poor drying performance
Our skilled technicians have the knowledge and expertise to fix your Thermador washer or dryer, ensuring optimal laundry results.
Comprehensive Thermador Appliance Repair Services
At Home Appliance Repair Inc., we offer a wide range of Thermador appliance repair services to address any issue you may encounter. Our skilled technicians are equipped to handle:
Thermador stove repair: Whether your stove is not heating evenly or the burners won't ignite, our experts will diagnose and fix the problem efficiently.
Thermador dishwasher repair: From cleaning issues to water leaks, our technicians can restore your dishwasher's performance and prevent further damage.
Thermador washer repair: If your washer is making strange noises or failing to complete cycles, our professionals will get it back in optimal working condition.
Thermador refrigerator repair: Is your Thermador refrigerator not cooling properly or experiencing temperature fluctuations? Our technicians will promptly address the problem to prevent food spoilage.
Thermador dryer repair: Whether your dryer is not heating or takes too long to dry, our experts will efficiently diagnose and repair the issue, ensuring efficient drying results.
Thermador range repair: If your Thermador range is malfunctioning, our skilled technicians will identify the problem and provide effective repairs to restore its functionality.
No matter the Thermador appliance you need assistance with, we have the expertise and knowledge to deliver top-notch repair services.
Contact Us for Reliable Thermador Appliance Repairs
When you require professional Thermador appliance repair in Columbus, trust the experts at Home Appliance Repair Inc. Our dedicated team of technicians is committed to providing reliable, efficient, and cost-effective solutions.
To schedule an appointment with our authorized Thermador repair service, simply give us a call or fill out the contact form on our website. Our friendly staff will be happy to assist you and arrange a visit from our skilled technician at a convenient time for you.
Don't let a malfunctioning Thermador appliance disrupt your daily routine. Contact Home Appliance Repair Inc. today for the best Thermador appliance repair service in Columbus!