Yes, They Think We Are Great!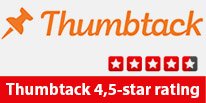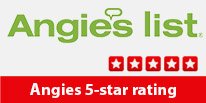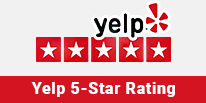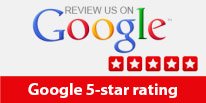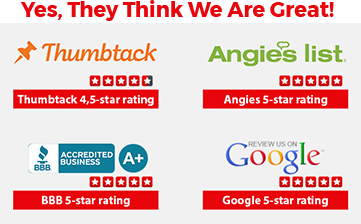 GE Appliance Repair Columbus
Quality Repairs for Your GE Appliances
Welcome to Home Appliance Repair Inc., your trusted source for top-notch GE appliance repair services in Columbus. When your GE appliances break down, it can be a major inconvenience. That's why our team of experienced technicians is here to provide you with fast and reliable repairs to get your appliances up and running again.
Why Choose Us?
When it comes to GE appliance repair in Columbus, we are the experts you can rely on. Here's why:
We are an authorized repair service for GE appliances, ensuring that we have the knowledge and expertise to handle any issues that may arise.
Our team of skilled technicians undergoes regular training to stay up to date with the latest repair techniques and technologies.
We use genuine GE parts for all repairs to ensure the highest quality and longevity of your appliances.
With our prompt and efficient service, we strive to minimize your downtime and restore your appliances to their optimal performance.
We offer competitive pricing and transparent quotes, so you know exactly what to expect without any hidden costs.
Common GE Appliance Problems
GE appliances are known for their durability, but like any other appliance, they can develop issues over time. Here are some of the most common problems we encounter:
1. GE Stove Repair
Is your GE stove not heating up properly or experiencing inconsistent temperatures? Our skilled technicians can diagnose the problem and repair faulty heating elements, malfunctioning controls, or any other issues affecting your stove's performance.
2. GE Dishwasher Repair
If your GE dishwasher is leaving dishes dirty, not draining properly, or making unusual noises, our experts can help. We can address clogged filters, faulty pumps, leaking seals, and other problems to ensure your dishwasher works efficiently and provides spotless results.
3. GE Washer Repair
A malfunctioning GE washer can disrupt your laundry routine. Whether your washer is not spinning, leaking water, or displaying error codes, our technicians have the expertise to troubleshoot and repair the issue. From belt replacements to control board repairs, we've got you covered.
Comprehensive GE Appliance Services
At Home Appliance Repair Inc., we offer a wide range of GE appliance repair services to meet your needs:
GE Refrigerator Repair: We can fix issues with temperature control, faulty compressors, water leaks, and more.
GE Dryer Repair: If your dryer is not heating, tumbling, or drying clothes effectively, our technicians can diagnose and resolve the problem.
GE Range Repair: From burner replacements to control panel repairs, we can restore your range's functionality.
Don't let appliance problems disrupt your daily life. Contact Home Appliance Repair Inc. today to schedule an appointment with our skilled GE repairman. Our technicians are just a call away and ready to provide you with the best GE appliance repair service in Columbus.