Yes, They Think We Are Great!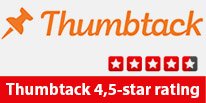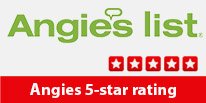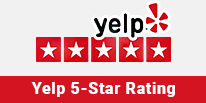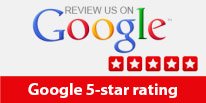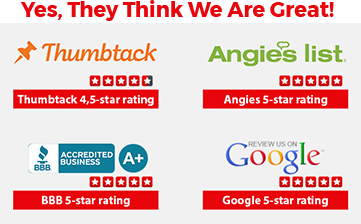 Viking Appliance Repair Columbus
Professional Viking Appliance Repair Service
Welcome to Home Appliance Repair Inc., your authorized Viking appliance repair service in Columbus. If you're experiencing issues with your Viking appliances, our team of skilled technicians is here to help. With our expertise and dedication, we provide reliable solutions to keep your Viking appliances running smoothly.
Why Choose Our Viking Appliance Repair Pros?
Experienced Technicians: Our repairmen are highly trained and experienced in handling various Viking appliance models, including Viking stoves, dishwashers, washers, refrigerators, dryers, and ranges.
Prompt Service: We understand the inconvenience of a malfunctioning appliance. That's why we prioritize quick response times and strive to schedule repairs at your earliest convenience.
Quality Repairs: Our team utilizes advanced diagnostic tools and genuine Viking parts to ensure long-lasting repairs and optimal performance of your appliances.
Convenient Service: We offer both in-home and on-site repairs, depending on the nature of the issue. Our goal is to provide hassle-free service that fits your schedule.
Customer Satisfaction: Your satisfaction is our top priority. We strive to deliver exceptional service and ensure that your Viking appliances are functioning flawlessly.
Common Viking Appliance Problems We Fix
Viking appliances are known for their durability, but like any complex machines, they can encounter issues over time. Here are some common problems we frequently address:
Viking Stove Repair
If your Viking stove is not heating up properly or has a faulty burner, our technicians can diagnose the issue and provide efficient repairs. Whether it's an ignition problem or a malfunctioning thermostat, we have the expertise to get your stove back in working order.
Viking Dishwasher Repair
A malfunctioning dishwasher can disrupt your daily routine. If your Viking dishwasher is not cleaning dishes effectively, leaking, or displaying error codes, our skilled repairmen can identify the root cause and restore its performance. From pump replacements to control panel repairs, we've got you covered.
Viking Washer Repair
Is your Viking washer causing leaks, refusing to spin, or producing unusual noises? Our technicians specialize in Viking washer repairs. We'll inspect and troubleshoot the problem, whether it's a faulty motor, a defective water inlet valve, or a broken belt, and restore your washer's functionality.
Viking Refrigerator Repair
If your Viking refrigerator is not cooling adequately, experiencing temperature fluctuations, or having issues with ice buildup, our experts can help. We'll diagnose the problem, which could range from a faulty compressor to a malfunctioning thermostat, and provide the necessary repairs to restore your refrigerator's performance.
Viking Dryer Repair
From overheating issues to drum malfunctions, our technicians are experienced in repairing Viking dryers. We'll inspect your dryer, diagnose the problem, and replace any faulty components to ensure optimal drying performance and safety.
Viking Range Repair
If your Viking range is not heating evenly or has a malfunctioning oven, our team is well-versed in Viking range repairs. Whether it's a faulty heating element, a defective control board, or an issue with the ignition system, we'll resolve the problem efficiently.
No matter the Viking appliance issue you're facing, our skilled repairmen have the expertise to diagnose and fix it promptly.
Don't let appliance problems disrupt your daily life. Contact Home Appliance Repair Inc. today to schedule an appointment with our authorized Viking appliance repair service in Columbus. Our dedicated technicians are ready to provide reliable solutions and bring your Viking appliances back to their optimal working condition.