Yes, They Think We Are Great!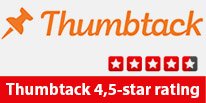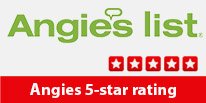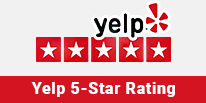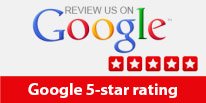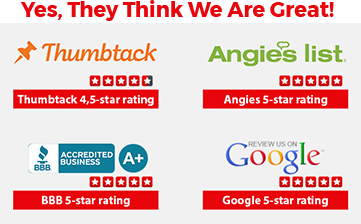 Samsung Appliance Repair Columbus
Professional Samsung Appliance Repair Service
Welcome to Home Appliance Repair Inc., your trusted partner for all your Samsung appliance repair needs in Columbus. When it comes to maintaining and fixing your valuable Samsung appliances, we are the experts you can rely on. Our skilled technicians are well-trained and equipped to handle any Samsung appliance issue, providing efficient and reliable repair services.
Why Choose Us?
Authorized Repair Service: As an authorized Samsung appliance repair service provider, we have the expertise to handle all types of Samsung appliances with precision and care.
Experienced Technicians: Our team of experienced technicians has extensive knowledge of Samsung appliances and can quickly diagnose and resolve any problem.
Prompt Service: We understand the inconvenience caused by a malfunctioning appliance, so we strive to provide prompt service to get your Samsung appliance back up and running in no time.
Quality Repairs: We use genuine Samsung parts to ensure high-quality repairs that restore your appliance's performance and longevity.
Convenient Service: With our convenient scheduling options, you can easily book a repair appointment at a time that suits you best.
Wide Range of Services: From Samsung stove repair and dishwasher repair to washer, refrigerator, dryer, and range repair, we offer comprehensive repair services for all Samsung appliances.
Common Problems with Samsung Appliances
At Home Appliance Repair Inc., we have encountered and successfully resolved various issues with Samsung appliances. Here are some of the most common problems:
1. Samsung Stove/Range Issues:
- Temperature irregularities: Your Samsung stove may have issues with maintaining consistent temperatures, resulting in uneven cooking or baking.
- Ignition problems: If your stove's burners fail to ignite or have trouble staying lit, it can disrupt your cooking process.
- Faulty oven controls: Malfunctioning control knobs, buttons, or digital displays can make it difficult to operate your Samsung range effectively.
2. Samsung Dishwasher Problems:
- Poor cleaning performance: If your Samsung dishwasher is not cleaning dishes thoroughly, it may indicate clogged spray arms, a malfunctioning pump, or a faulty water inlet valve.
- Leaking: Water leakage from the dishwasher can cause water damage to your kitchen floor. Common causes include a worn-out door seal or a faulty pump.
- Drainage issues: If your dishwasher fails to drain properly, it may result in standing water at the bottom of the tub. This could be due to a clogged filter, a faulty drain pump, or a blocked drain hose.
3. Samsung Washer Troubles:
- Noisy operation: Unusual noises such as banging, grinding, or squeaking during the wash cycle may indicate a problem with the drum, motor, or bearings.
- Washer not spinning: If your Samsung washer fails to spin or drains but leaves clothes wet, it could be due to a faulty drive belt, motor, or control board.
- Water leakage: A leaking washer can cause water damage to your laundry area. The issue could be related to a damaged hose, a defective water inlet valve, or a faulty seal.
4. Samsung Refrigerator Malfunctions:
- Cooling issues: If your Samsung refrigerator is not maintaining the desired temperature or if certain sections of the fridge are warmer than others, it could be due to a faulty compressor, evaporator fan, or temperature sensor.
- Ice maker problems: Issues with the ice maker, such as no ice production or jammed ice cubes, can disrupt your daily routine. Common causes include a defective water inlet valve, faulty ice maker assembly, or a clogged water line.
- Refrigerator not defrosting: When your Samsung refrigerator fails to defrost, ice buildup can occur, affecting its cooling efficiency. This could be caused by a malfunctioning defrost heater, defrost timer, or thermistor.
5. Samsung Dryer Difficulties:
- No heat or insufficient heat: If your Samsung dryer is not generating enough heat or no heat at all, it may be due to a faulty heating element, thermal fuse, or thermostat.
- Dryer not tumbling: When the drum fails to spin, it can indicate a broken belt, worn-out rollers, or a malfunctioning motor.
- Excessive noise: Unusual noises such as squealing, thumping, or grinding during dryer operation can be attributed to worn-out belts, damaged bearings, or faulty rollers.
Professional Samsung Appliance Repair Service Near You
When you encounter any of these issues with your Samsung appliances, it's essential to seek the expertise of a professional repair service. At Home Appliance Repair Inc., we specialize in Samsung appliance repair and offer timely solutions to restore the optimal functionality of your appliances.
Our experienced technicians have in-depth knowledge of Samsung appliances, allowing them to diagnose the root cause of the problem accurately. We utilize advanced tools and genuine Samsung parts to ensure lasting repairs that meet the manufacturer's standards.
To schedule an appointment with our skilled Samsung appliance repair pros, simply give us a call or fill out the contact form on our website. Our friendly customer service team will assist you in setting up a convenient service visit.
Don't let a malfunctioning Samsung appliance disrupt your daily routine. Trust Home Appliance Repair Inc. for the best Samsung appliance repair service in Columbus. We are committed to delivering reliable, efficient, and affordable solutions to keep your Samsung appliances running smoothly.